Find Quality CBD & Delta-8-9-10 THC Products
Are you looking for top-quality hemp extract products (CBD & Delta-8, 9 or 10 THC)?
Koi CBD probably has something in store that will give you the best bang for your buck!
Their shop even makes it easy for you to shop full-spectrum and broad-spectrum CBD products by category:
CBD Oil Tincture
CBD Gummies
CBD Vape Juice
CBD Balm & Gel Roll-On
CBD Bath & Body lotion
Koi CBD also offers a broad range of hemp-derived Delta-8 THC products:
Delta-8 THC Gummies
Delta-8 THC Vape Juice
Delta-8 THC Oil Tincture
Delta-8 THC Edibles
Delta-8 THC Infused CBD Hemp Flower
The company also sells Delta-9 and Delta-10 THC products as well as other hemp extract formulas, including CBG+CBC, HHC, THC-O, THC-V.
Shop Koi CBD by Solution or Product Category
If you prefer shopping Koi CBD products by solution, you can easily find the product that may best suit your needs and preferences by using their shop filters:
Delta-8 THC & CBD for Relaxation
CBD for Sleep
CBD for Pain Relief
CBD for Muscle & Joint Support / Recovery
CBG+CBC & THCV+AVC for Focus
CBD Dog Treats and CBD for Pets
CBD for Wellness
In terms of flavor, Koi CBD proposes several options to choose from, such as:
Grape, pineapple or pomegranate flavor (full-spectrum CBD gummies)
Key lime, lemon-lime or orange flavor (full-spectrum CBD oil tincture)
Blue-razz, strawberry, watermelon, lime or mango flavor (Delta-8 THC gummies & oil tincture)
Flavorless, vanilla caramel custard, strawberry milkshake, watermelon green apple sour, blue raspberry dragon fruit, tropical popsicle or tropical popsicle flavor (Hemp extract CBD vape juice)
Most of their products come with an up to date and comprehensive certificate of analysis.
Why Choose Koi CBD?
This company sells one of the best CBD oil products available on the market today, mostly because of its traceable US-grown hemp, product potency and flavor options. Read any shop review, Koi CBD comes out with a great overall rating.
Don't be afraid to experiment the latest hemp has to offer!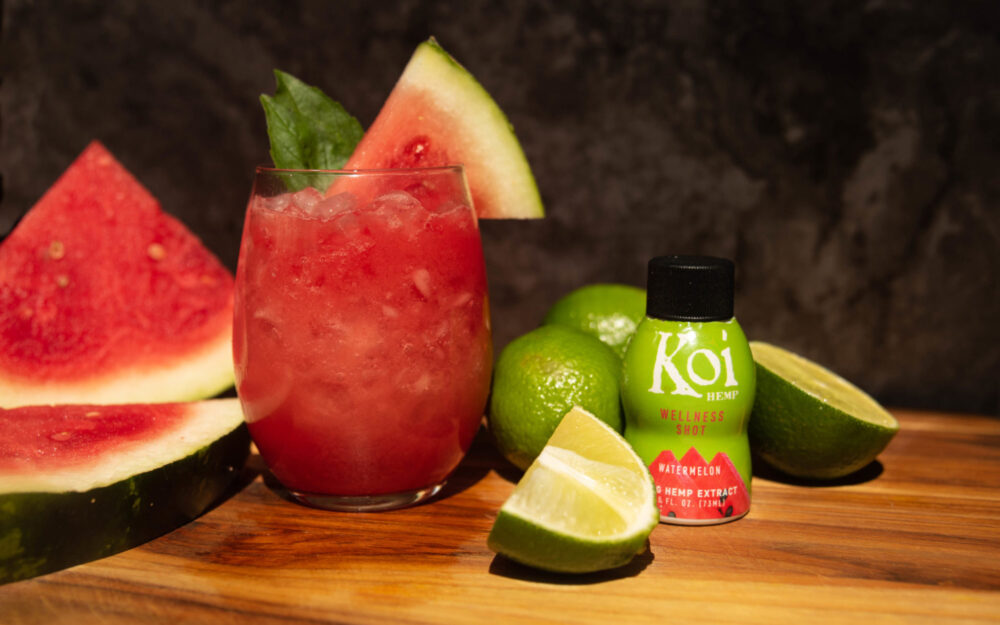 The statements made regarding these products have not been evaluated by the Food and Drug Administration. The efficacy of these products has not been confirmed by FDA-approved research. These products are not intended to diagnose, treat, cure or prevent any disease. All information presented here is not meant as a substitute for or alternative to information from health care practitioners. Please consult your health care professional about potential interactions or other possible complications before using any product
This site contains references to products from one or more advertisers under affiliate marketing programs. We may receive compensation when you purchase a product through our links, at no additional cost to you. By clicking on links, you will be redirected to the websites of the advertisers and the terms of service and privacy policy of each website will apply.We make no representations or warranties as to any content located on any linked sites and you hereby assume all risks associated with visiting said linked sites.