Unleash the full power of CBD + THC gummies & Hemp Oil Products
Five CBD offers you one of the finest selections of full-spectrum CBD products with a mouth-watering variety of flavors!
Are you wondering where to buy CBD gummies at the best quality and price? Search no more: Five CBD is a brand you can trust.
You can actually get your hands on premium quality hemp-derived CBD capsules, oil and gummies without breaking your bank.
How? It's easy: simply visit Five CBD and explore a full range of tasty and third-party tested products!
You will also find hundreds of verified product reviews.
Full-Spectrum CBD at its Finest
Five CBD prides itself on providing its customers with full-spectrum CBD products that meet high quality standards.
Full-spectrum CBD means the product (oil, gummies, capsules, etc.) contains an array of minor cannabinoids and up to 0.3% THC.
Each product container clearly indicates the CBD / THC potency and concentration per serving or gummy to help you find the dose that best suits your needs.
CBD + THC gummies are the most delicious way to take your Five CBD doses. You can choose among multiple flavors: daily buzz, original, sour and sleep (+ melatonin).
However, if you prefer using full-spectrum CBD oil in its liquid form, you can choose between citrus and mint chocolate flavors and select different size and potency options at your convenience.
Why Choose Five CBD?
This U.S. company is committed to transparency and quality by providing third-party lab testing and a certificate of analysis for all its products.
The brand also makes it easier for you to shop by effect with shopping filters:
Full-spectrum CBD to Relax
Full-spectrum CBD for Sleep
Full-spectrum CBD for Relief
Full-spectrum CBD for 21+ (notable amounts of THC)
All Five CBD products comply with the 2018 Farm Bill and contain less than 0.3% THC.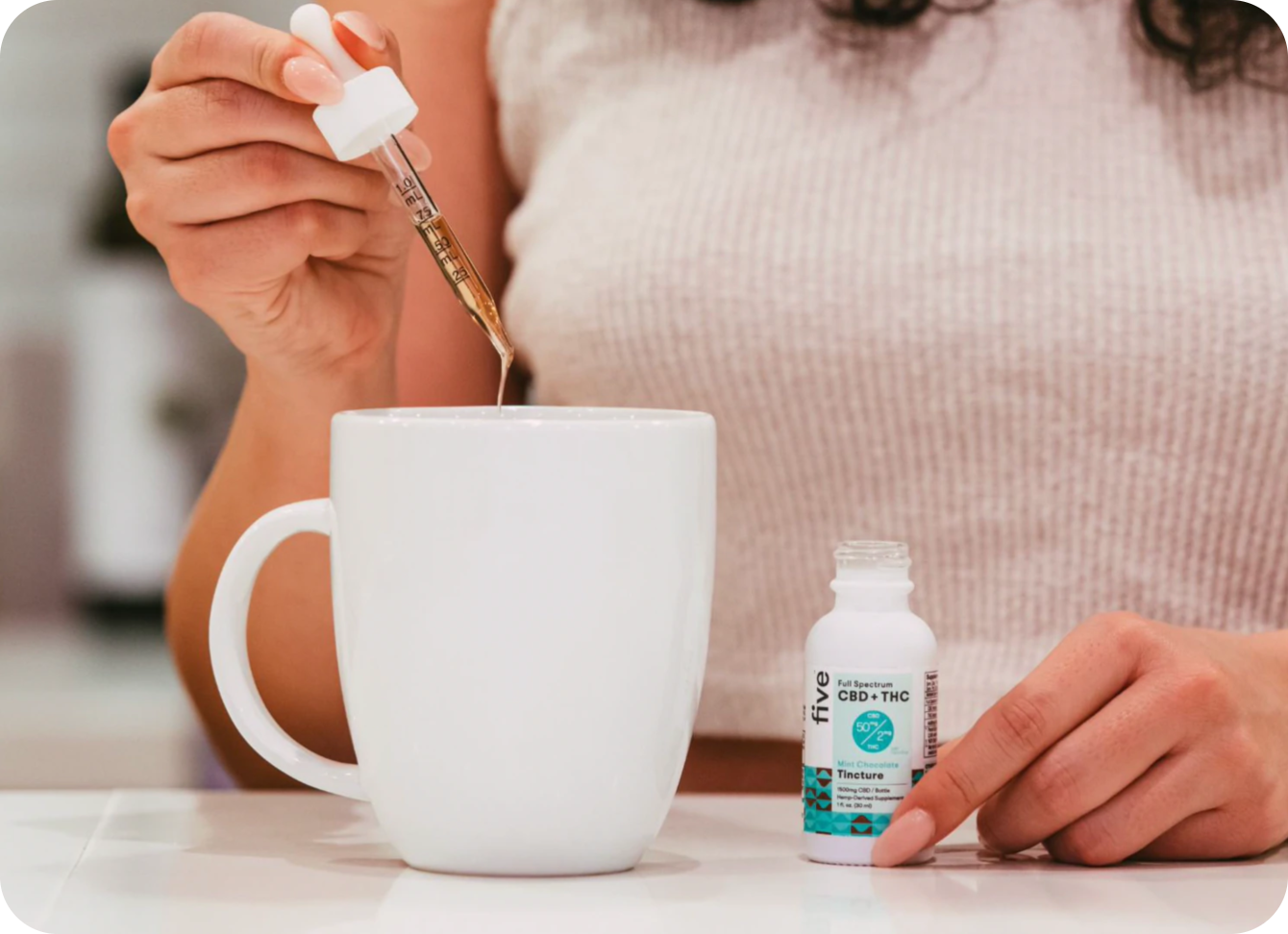 The statements made regarding these products have not been evaluated by the Food and Drug Administration. The efficacy of these products has not been confirmed by FDA-approved research. These products are not intended to diagnose, treat, cure or prevent any disease. All information presented here is not meant as a substitute for or alternative to information from health care practitioners. Please consult your health care professional about potential interactions or other possible complications before using any product
This site contains references to products from one or more advertisers under affiliate marketing programs. We may receive compensation when you purchase a product through our links, at no additional cost to you. By clicking on links, you will be redirected to the websites of the advertisers and the terms of service and privacy policy of each website will apply.We make no representations or warranties as to any content located on any linked sites and you hereby assume all risks associated with visiting said linked sites.